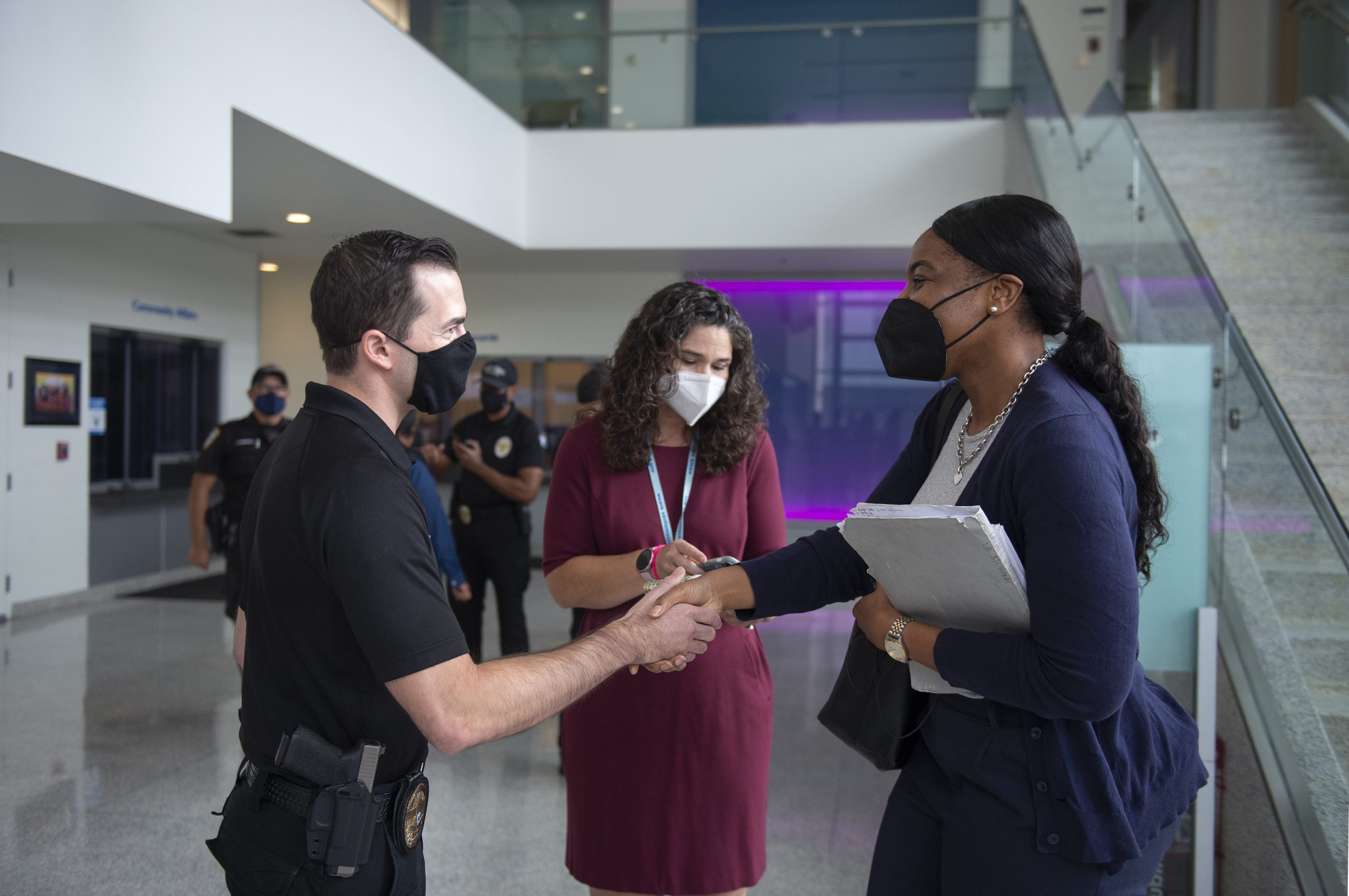 LEGAL DISPUTES, RESOLUTIONS, AND PROTECTIONS
In order to protect our aging population, these programs connect consumers to services that assist them in navigating the legal system.
Adult Protective Services (APS)
This is a state-mandated 24 hours 7 days a week social services program. APS social workers investigate and respond to allegations of abuse, neglect or self-neglect, and exploitation of elders and dependent adults who live in the community. Emergency situations are responded to immediately. After investigation, a service plan is developed with the client's consent to meet the client's unique needs. For more information, please call (877) 477-3646.
LA County Elder Abuse Forensic Center (LACEAFC) - with District Attorney Office
Bureau of Victim Services
Victim advocates provide crisis intervention, emergency assistance, counseling referrals, court escort and orientation, case status/disposition updates, assistance with filing applications for reimbursement for some crime-related losses, and other assistance. For more information, please call the Elder Abuse Section at (213) 257- 2304.
EDUCATION AND TRAINING SUPPORT
DISPUTES, SETTLEMENT, AND COURT RELATED SUPPORT
Senior Citizen's Replacement Dwelling Benefit
This program, courtesy of the LA County Office of the Assessor, assists older adults in accessing tax incentives for the purchase or construction of a new home that is of equal or lesser value than your existing home; this is accomplished by transferring the trended base value to the new property.
Severely and Permanently Disabled Resident Exclusion
The LA County Office of the Assessor assists consumers with accessing property tax relief for severely and permanently disabled claimants when they sell an existing home and buy or build another home.
LA County Adult Protective Services in partnership with Department of Consumer and Business Affairs, hosts informational sessions for older adults featuring expert presenters on topics including consumer protection, avoiding scams, and how to recognize and report suspected elder abuse.