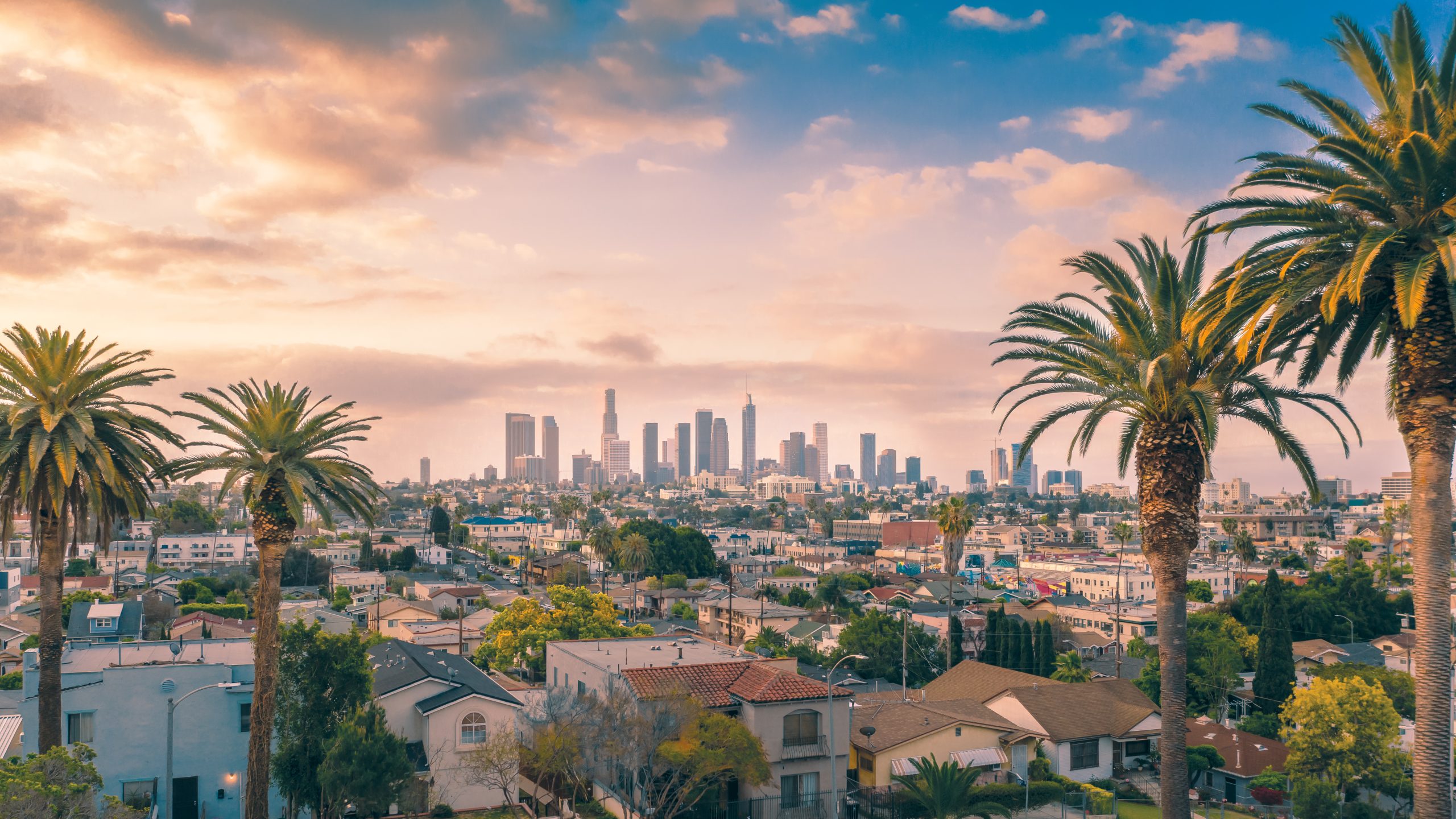 About LA County
Los Angeles County, one of California's original 27 counties, was established on Feb. 18, 1850. It is one of the nation's largest counties with 4,084 square miles, and has the largest population of any county in the nation – nearly 10 million residents who account for approximately 27 percent of California's population. As a subdivision of the state, the County is charged with providing numerous services that affect the lives of all residents, including law enforcement, tax collection, public health protection, public social services, elections and flood control.
If January 1st, June 19th, July 4th, November 11th, December 25th falls upon a Saturday, the preceding Friday is a holiday.
If January 1st, June 19th, July 4th, November 11th or December 25th falls upon a Sunday, the following Monday is a holiday.
(Ord. 96-0003 § 2, 1996.)
New Year's Day  |   January 1
Martin Luther King Jr.'s Birthday  |   The third Monday in January
Presidents' Day  |   The third Monday in February
Cesar Chavez  |   The last Monday in March
Memorial Day  |   The last Monday in May
Juneteenth  |   June 19
Independence Day  |   July 4
Labor Day  |   The first Monday in September
Indigenous People's Day  |   The second Monday in October
Veterans Day  |   November 11
Thanksgiving Day  |   The fourth Thursday in November
Friday after Thanksgiving  |   The Friday following the Fourth Thursday in November
Christmas  |   December 25
The Native American woman represents the early inhabitants of the Los Angeles Basin, including the area we now call Los Angeles County.
She stands on the shore of the Pacific Ocean with the San Gabriel Mountains in the background.
The engineering instruments‹the triangle and the caliper‹relate to the industrial construction complex of the County and Los Angeles vital contribution to the conquest of space.
The Spanish galleon is the San Salvador, which Cabrillo sailed into San Pedro Harbor October 8, 1542.
The tuna represents the fishing industry of Los Angeles County, and the championship cow, Pearlette, represents the dairy industry.
The Hollywood Bowl indicates the cultural activities, while the two stars represent the motion picture and television industries.
Mission San Gabriel, the first in Los Angeles County, represents the historic role of the missions in the settlement of the Los Angeles region.
The words "County of Los Angeles, California" surround the seal.
(The County seal was designed by former Supervisor Kenneth Hahn, drawn by Millard Sheets, and adopted by the Board of Supervisors January 2, 1957 effective March 1, 1957. It was modified by the Board of Supervisors on September 14, 2004 and again on January 7, 2014.)