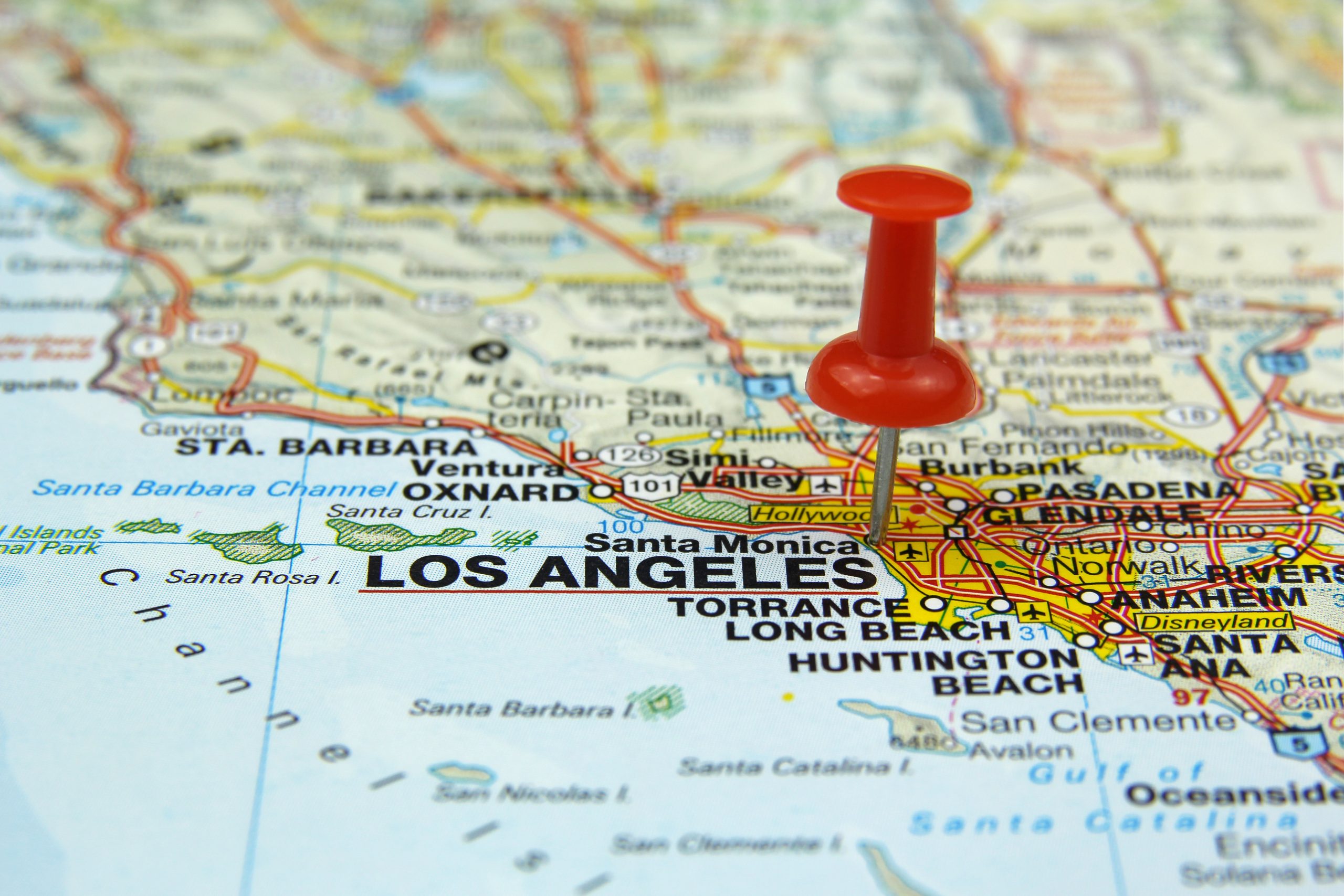 Maps & Geography
The LA County Citizens Redistricting Commission recently approved new supervisorial district boundaries, reshaping local representation for Los Angeles County's 88 cities, 125 unincorporated communities and millions of residents. While the maps and data on this webpage are being updated, please visit lacounty.gov/redistricting to find your supervisorial district.
Incorporated Cities
The first of the County's 88 cities was incorporated in 1850, the last in 1991.
Unincorporated Areas
More than 65 percent of the County — 2,653.5 square miles — is unincorporated. For the 1 million people living in those areas, the Board of Supervisors is their "city council" and the supervisor representing the area the "mayor." County departments provide the municipal services. There are approximately 120-125 unincorporated areas (depending on how you define them), with the largest number located in the northern part of the County. The listings below are intended to help those living and working in the unincorporated areas locate the municipal services available to them and their elected representatives. An alphabetical listing is provided of unincorporated areas and the districts in which they are located.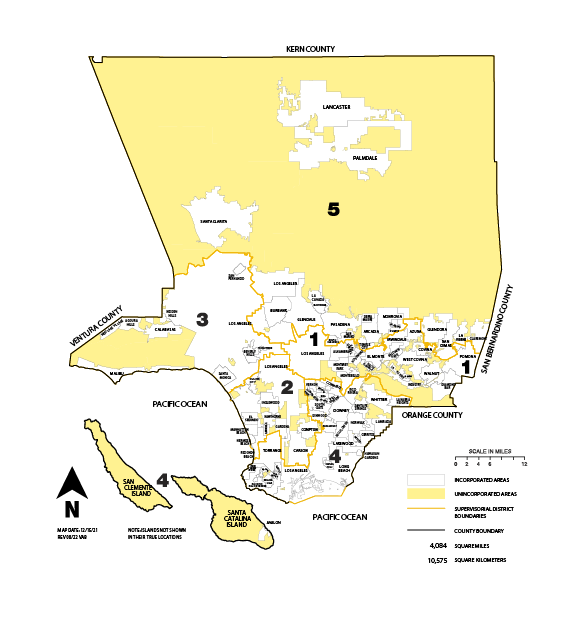 Maps
Maps of the County and Service Planning Areas are provided below.
Cities & Communities
The 88 cities, approximate 140 unincorporated areas, and communities within the City of Los Angeles are listed with the supervisorial district in which they are located.