Storm season is here. Residents living in recent burn areas should monitor this page for updates regarding any evacuations, road closures or media releases. All residents should heed any and all emergency notifications. The potential for falling rocks and mud and debris flow exists and residents should maintain good situation awareness. Many canyon and local roads will be slippery and all motorists are urged to drive cautiously and slow down. Do not attempt to cross flooded areas and never enter moving water.
Residents living in recent burn areas should monitor this page for updates regarding any evacuations, road closures or media releases.
In Need of Emergency Shelter? Please go directly to one of our listed transportation pick up locations here to get a ride to one of our Winter Shelters. See the list for winter shelter sites that take walk-ins. Program Eligibility: Adults ages18 and over who are experiencing homelessness.
Congratulations Chief Osby! Thank you to the @SCVChamber and @kathrynbarger for this honor. Our firefighters & paramedics are proud to serve our Santa Clarita Valley residents & business owners.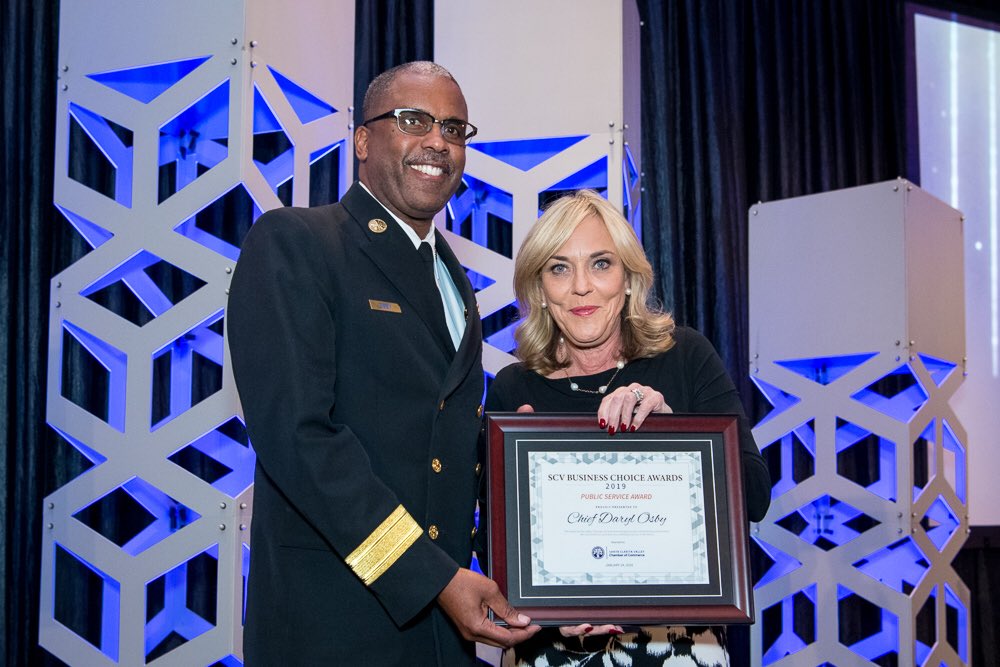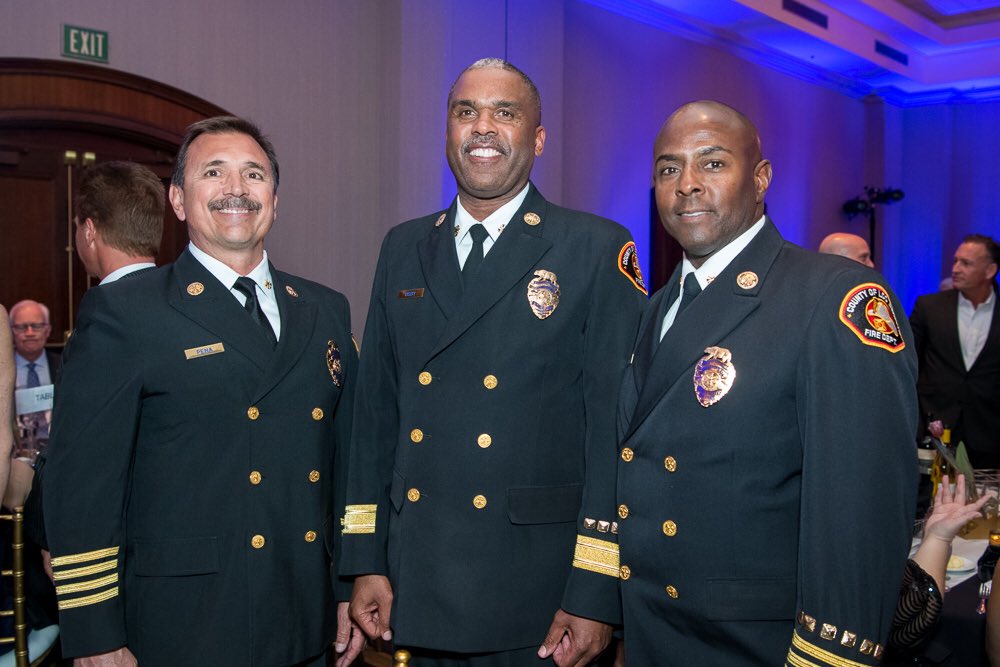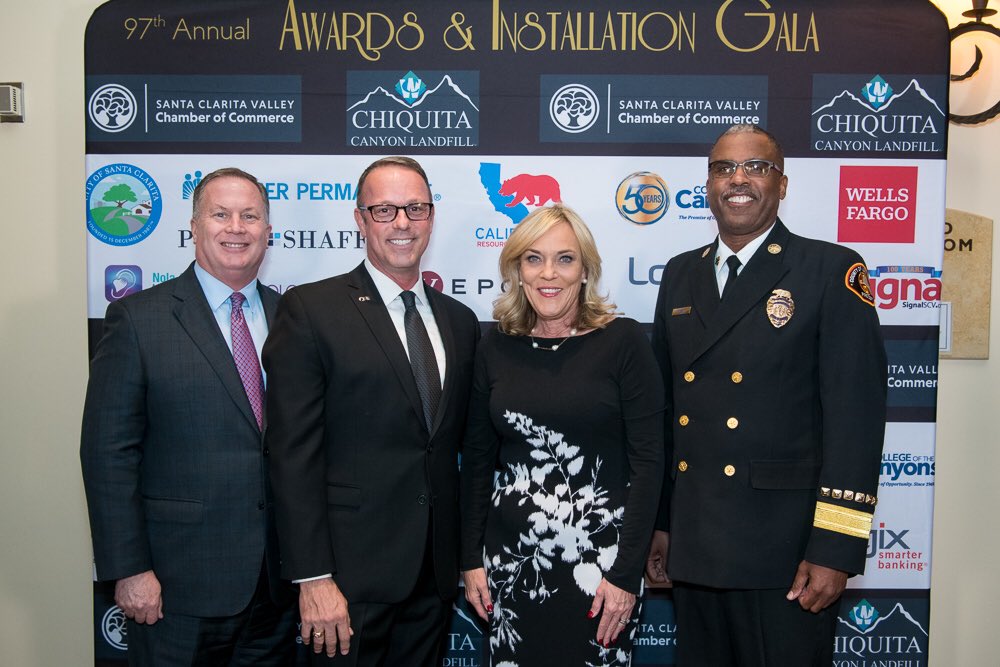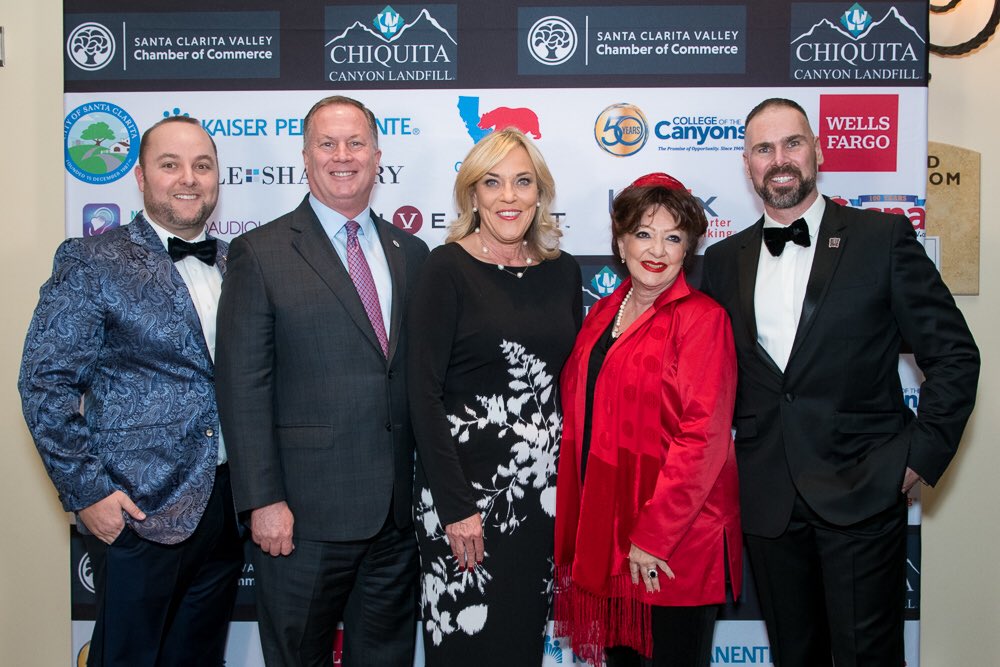 Supervisor Kathryn Barger
@kathrynbarger
No one deserves @SCVChamber's Public Service Award more than @LACoFDPIO Chief Osby. He leads firefighters & paramedics with compassion & skill, ensures safety for fire-prone communities, gives back to youth, advocates for diversity, & is relentlessly committed to excellence.
A 4.6 magnitude earthquake struck the Barstow area earlier this evening that was felt in parts of Los Angeles County.

To keep your family safe during & after an earthquake, please review our safety tips.

For additional information, visit: https://t.co/AN7ixQe3lw

#LACoFD
Twitter feed video.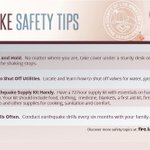 Patchy dense fog occurring tonight across the LA Basin, with visibilities locally 1/4 mile or less. If driving, slow down, use your headlights, and leave plenty of distance ahead of you. #LAWeather #cawx #Socal
When our LACoFD search dogs deploy on national and international disaster responses with @theOFDA, they can do it all! 🐕‍🦺🦮🚒👏🏼

📸 USAID OFDA

#DollyPartonChallenge
#LACoFD
#FairfaxFireAndRescue
#SearchDogs
Twitter feed video.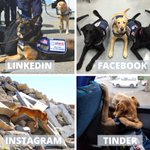 Locally gusty north winds this evening across I-5 corridor in LA county mountains. Wind gusts 35-45 mph expected. #LAwind #LAWeather #cawx
WIND ADVISORY IN CASTAIC. I-5 FROM TEMPLIN HWY TO SR-138 - STRONG WINDS - HIGH PROFILE VEHICLES USE CAUTION.
Are you using a space heater? Make sure you know these safety tips. #ElectricalSafety https://t.co/g6K4mI42oh
Load More...
Los Angeles County residents, renters, and business owners, including persons with disabilities and others with access and functional needs, may call 211 LA County for emergency preparedness information, and other referral services. The toll-free 2-1-1 number is available 24 hours a day and seven days a week. 211 LA County services can also be accessed by visiting http://211la.org.